Semi-automatic Outdoor Car Umbrella
-51%
Exposing our car to foreign elements can really affect its quality and longevity. Now, you have nothing to worry about. The Portable Full Automatic Car Umbrella can assure you that your car is safe from the harsh weather and from dirt.  Car owners would think that it's not important to use a car umbrella. They might even think that this is a part of the company's marketing strategy. What they didn't know is that there are benefits from purchasing this product.  This is a product for your car where your money will not be put to waste.
The Portable Semi Automatic Car Umbrella can protect your car against effects of weather. Solar radiation and UV rays can dangerously affect the exteriors of your vehicle. Harsh elements from the cool winter can be prevented with the help of the Portable Full Automatic Car Umbrella. This product is also energy saving.
The interiors of your car can get extremely hot when exposed to the sun. It will be uncomfortable and you will need to cool it down. In order to do so, you need to open the doors and put on the air conditioning system; thus, consuming more energy than usual. This can also control the temperature in your car especially in the hot summer weather. Easy to use - 8 seconds for opening, 30 seconds for installation. Exposing your car from dirty elements including bird dropping, leaves and dust is a grave offense; however, it is unavoidable since you also need to park your car in an open space. Your car can look dirty and untidy if unchecked. The Portable Semi Automatic Car Umbrella will totally protect your car from these unwanted elements.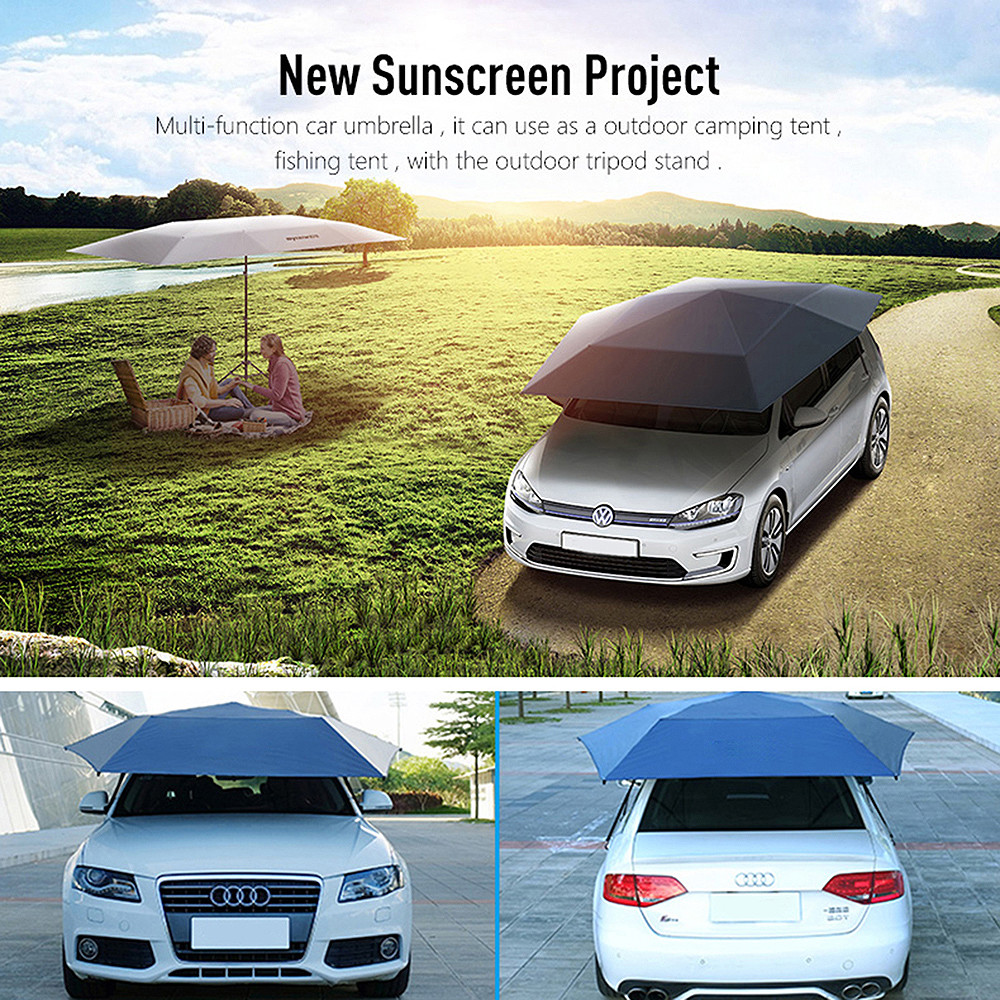 Note:
1. Don't drive your car when using car umbrella.
2. Please hoop up the anti-wind hook after install the car umbrella.
3. Please adjust the tightness of the four windproof ropes to avoid shake for the first time use.
4. No using when heavy rain or strong wind.
5. When windy days in urgent need of accommodating the hood, please keep all snaps untie the tarp,
    then unlock the wind hook in case of being blown over.

Package Included:
1 X Portable Car Umbrella
1 X Storage Bag with Zipper
1 X User Manual