Magnetic Therapy Neck Massager
-50%
Does working overtime, tons of stress, lack of physical activities, household chores sound familiar?
Or constantly suffered from headaches, neck pain, repeated migraines and sleeping disorders? Here is your solution:
Electric Pulse Neck Massager is an electric pulse massager that eases the muscles tension and cervical fatigue.
The device has streamline design and its U shape was adopted in accordance with the human neck cervical.
The built-in magnets provide massage of human acupoints, thus benefiting the stressed muscle tissues and nervous system in general. Such magnetic therapy reduces stress and helps to improving our health via stimulation of the nerves endings by electric pulses.
Besides, due to 
3D intelligent fit technology
 anyone can easily adjust the electrodes according to their own neck. Also comes with 
a pair of electrode patch
 that can be used on multiple body parts, for example, neck, back, leg and waist, etc.
Order today and leave your neck pain and cervical fatigue in the past. Feel like you were 18 all over again!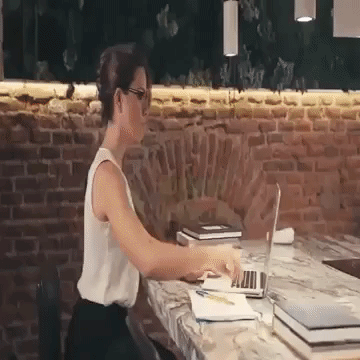 Product Benefits:
Balances your nervous system
Eliminates pain
Relaxes muscles
Promotes blood circulation
Improves oxygen supply, microcycle, nutrition of the tissue cells
Promotes metabolism.
3D intelligent fit technology
easily adjust electrode according to personal neck curve, creating a better coverage for massage

6 modes transferable and 10 kinds of intensity adjustable

Switch modes based on own preferences!
How to use :
1. Use wet cloth to wipe the heat part of neck/waist/knees massager before you wear them on.
You will feel obvious heating on the neck after about 15-30 minutes. It takes longer time if you do not make the heating parts wet.
2. It's a re-use product and can be used for very long time.
3. Just wash by hand. No need any soap.
4. Scorching hot is normal phenomenon when you first use this product. Just take off the massager, the scorching hot will disappear later. 2-3 times every day and 3 hours each time is more beneficial to your health.
Size of the Massager: 140x160x50mm