3D Magnetic False Eyelashes
-51%
NO MORE MESS, NO GLUE, AND NO COSTLY APPOINTMENTS
Who says glamorous lashes can't look natural?
Our Magnetic Lashes gives you luxurious length and volume, without that "false lash" effect. Striking yet sophisticated, this versatile lash goes with any look — from daytime to evening wear. No wonder it's our best-selling Lash!
No more fumbling around with sticky glue... magnetic lashes make it easy to have an instant voluminous lash in seconds!!!!  Not to mention, they can be re-used over and over.
Applying in just seconds, this lightweight eyelash extension uses no glue. You will not even feel their weight on your eyes.
They are long and thick, without that "false lash" effect. They seamlessly blend with your own lashes, for your most natural look ever! The magnetic technology ensures an extremely secure and comfortable wear.
No more embarrassment with eyelashes that fall out! There is no irritation or damage to eyes or eyelashes. Ideal for all looks and wears from daytime to nightfall.
Each pack comes with 4 pieces. Being glamours just got natural with these this handmade magnetic lashes. Easy to remove.
 All you need to do is snap these fake lashes on your natural eyelashes and achieve a long, convincing and irresistible look without wasting too much time!
Our fake eyelashes are handmade from premium, natural and cruelty-free materials that are 100% hypoallergenic and durable.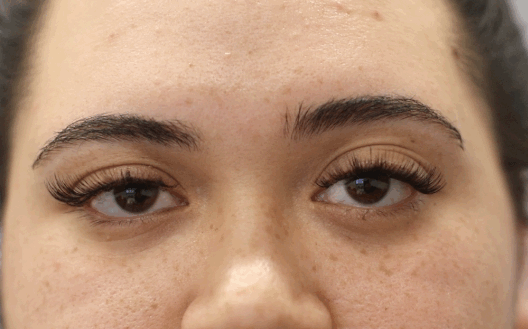 How to use:
1. Hold stems of lashes with fingertips.
2. Put one lash on top of your edged natural lashes, so it can make your false eyelashes more invisible.
3. Put the other lashes on the bottom of your natural lashes so that two lashes will attract each other.
4. Adjust the position according to your need.
How to remove :
1. Take your index finger and thumb and gently slide the two magnets away from each other.
2. Try to avoid pulling the lashes straight off, as this may alter the shape and look of the lashes.
Care Instructions:
1. Gently apply or remove the magnetic eyelashes every time.
2. Store in the case when not use.
3. Take lashes off before washing face and showering.