Capacity for sauce
100% brand new 4 pcs. multi-purpose dishes for seasoning, dish-clamp for spices.
Mini side bowls of bright colors that are clamped on the plates.
Made with food material PP, non-toxic, no peculiar smell.
It was designed with a clamp, can be griped on a bowl and drive the edges of any other dishes.
The soft grip material is attached to the rim of any plate, including the paper plate.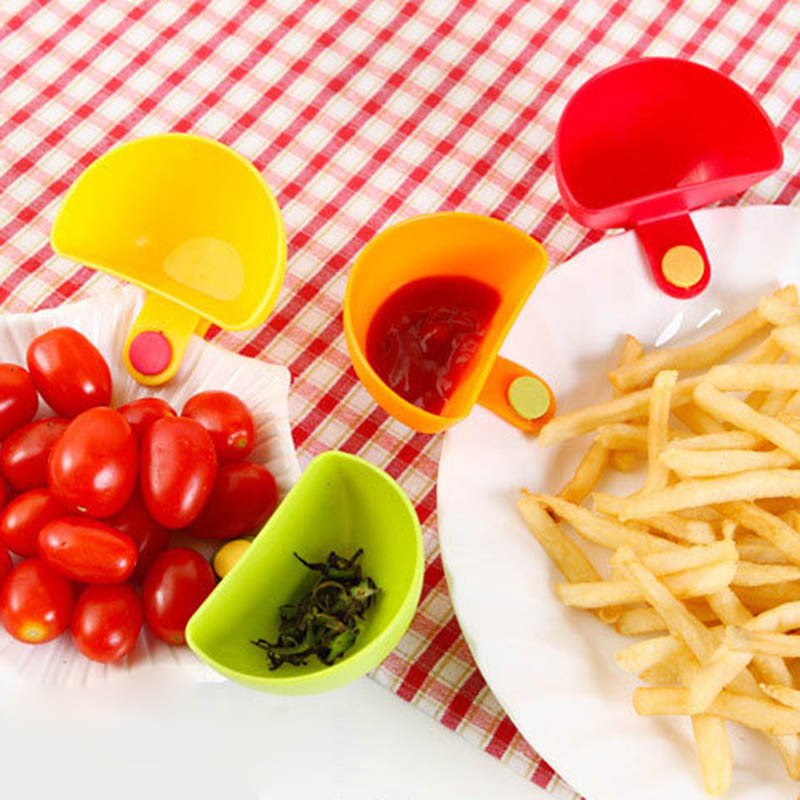 Material: PP
Dimensions: 7.4 * 4.8 * 4 cm / 2.95 * 1.97 * 1.57in
Package includes: 4 pcs. multi-purpose dishes (complect)